Congratulations Class of 2020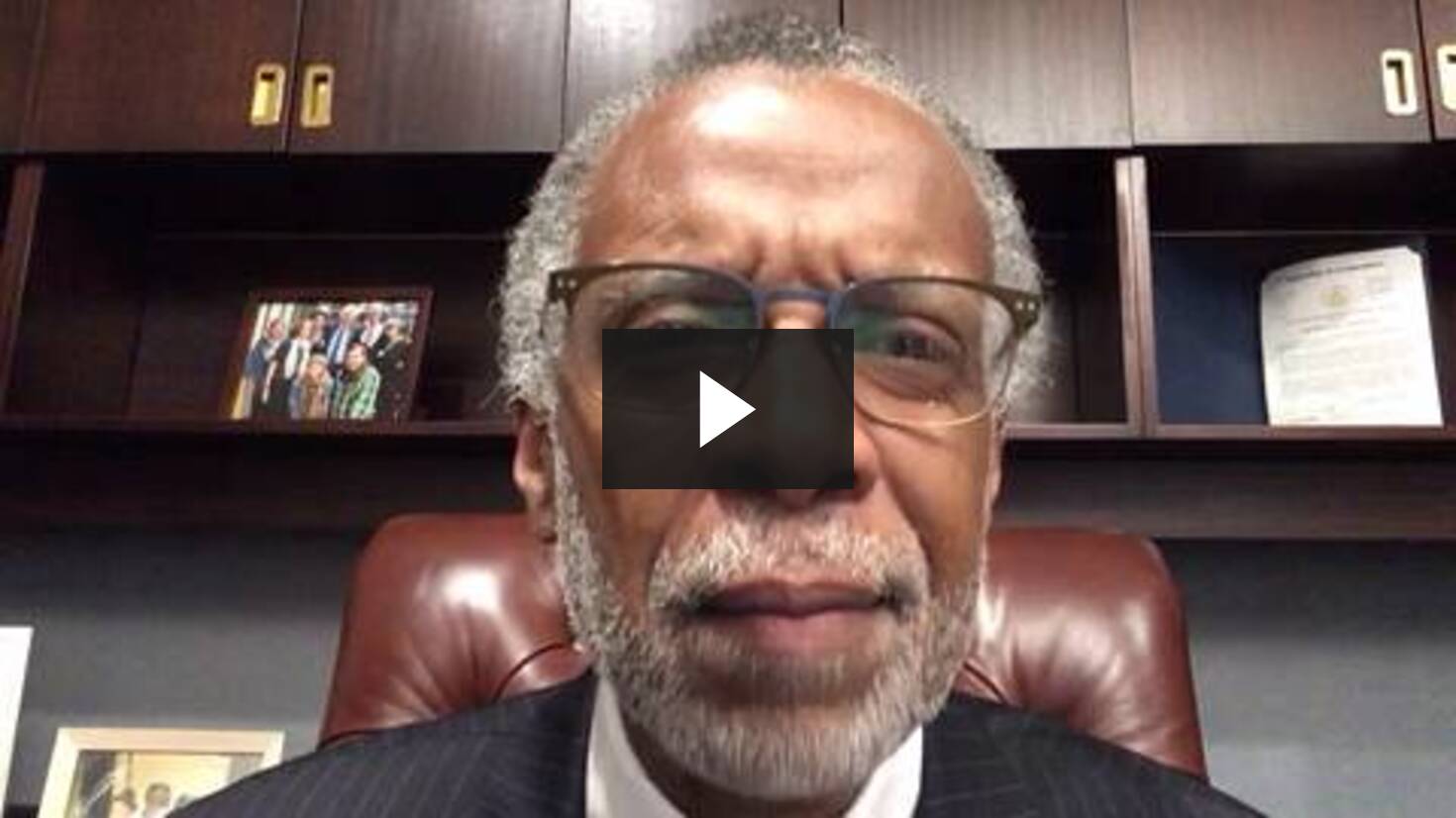 Our Solutions: Vote Drop-Off Locations
Thank you to over 200,000 Philadelphians and 100,000 Montgomery County residents who applied to vote by mail for the 2020 primary election. If you requested to vote by mail, you now have the option to drop off your completed ballot in person. Philadelphia's drop-off location is the south Broad St. entrance of City Hall. More Philadelphia locations will be announced in the days ahead. Please check the Philadelphia City Commissioners website for updates. Montgomery County drop-off locations can be found here. Please drop off your ballot to avoid mail delays.
If you have not applied for or mailed in your ballot, please vote in person on 2 June. Many polling locations have changed. If you are voting in person, you can find your updated polling place with this tool. Please wear a mask and practice social distancing. Your vote is your voice.
5-Month Budget
Due to the COVID-19 emergency, a five-month budget has been proposed in the legislature. If enacted, the budget will maintain last year's level of funding for most state agencies for five months. In addition, this budget proposal includes funding for K-12 and higher education for a full year. Governor Wolf and I are committed to education despite the $5 billion revenue shortfall caused by COVID-19. Hard choices remain ahead in this year.
Eviction & Foreclosure Assistance
We are making progress to provide eviction and foreclosure relief for Pennsylvanians in need. A share of the roughly $4 billion in federal CARES funding for Pennsylvania should be directed to housing. Stay tuned and hopeful for a favorable announcement.
As a reminder, the statewide moratorium on certain evictions and foreclosures has been extended to 10 July. Philadelphia residents can call the Save Your Home Philly Hotline at (215) 334-4663 if you have a question about your mortgage or tax foreclosure. Eligible Pennsylvanians can also apply for the Property Tax and Rent Rebate program until 31 December.
Vote-by-Mail Deadline Extension Proposal
Vote-by-Mail applications are flooding county election offices around the state. Due to mail delays, completed ballots mailed to election offices after 29 May might not arrive by the 2 June deadline.
I have proposed legislation to extend the due date on ballots by seven days after the election.  Military ballots and ballots from overseas count even if they are received seven days after election day. I proposed implementing the overseas and military deadline for all vote-by-mail and absentee ballots that are cast in the 2 June primary election. Extending the deadline in Pennsylvania to the same window as overseas ballots will ensure that every vote is counted. Please let me know your thoughts on this proposal by e-mailing me at senatorhaywood@pasenate.com.
Essential Workers Deserve $15 Per Hour
A just recovery from coronavirus requires an honest evaluation of America's failures to help those in need. One of these failures is our refusal to pay essential workers what they deserve. Some restaurant workers earn as little as $2.83 per hour. Nursing home workers, grocery store employees, and fast food workers on the front lines of this crisis earn as little as $7.25 per hour. This is not just.
Join me in demanding a $15 per hour minimum wage. Now is the time to raise pay for the essential workers that saved our Commonwealth from complete collapse. We relied on these workers at the peak of the crisis, and we must support them now. We cannot stop pushing for fair pay until those who cared for us when we needed it most are cared for too.
Reopening PA
On 22 May, Governor Wolf announced Philadelphia and Montgomery Counties will move to the Yellow Phase of reopening on 5 June. Some stay-at-home restrictions will be eased. Starting on 5 June, the following will be permitted:
Gatherings under 25 people can resume, but none larger than 25.
Most businesses may resume in-person operations if they follow state guidance.
Businesses are encouraged to let people telework as much as possible.
Childcare must comply with state health guidelines.
Bars and restaurants will be carry-out only.
The PA Department of Health will continue monitoring cases in each county while ramping up contract tracing and COVID-19 testing. Gyms, saunas, hair salons, tattoo and piercing shops, barber shops, and entertainment facilities will remain closed in the Yellow Phase. Additional guidelines for reopening can be found here.
Once our region transitions to the Yellow Phase, my offices will reopen for limited services by appointment only. In the meantime, my staff will continue to be available by phone or e-mail. Our staff has responded to over 1,800 requests for assistance since 16 March. You can contact my office at (215) 242-8171 or senatorhaywood@pasenate.com. Please follow me on social media for continuing updates on our reopening date.
Food Distribution Tomorrow at Willow Grove Mall
Tomorrow at 11am, the MontCo Anti-Hunger Network is holding a contact-free food distribution at Willow Grove Park Mall. Anyone is welcome, no ID is required. Distribution will be limited to 1,500 vehicles. Each vehicle will receive two boxes: one box of mixed dairy products, and one boxed of mixed fruits and vegetables.
The distribution will occur at 2500 Moreland Road in Willow Grove. Vehicles can enter from Moreland Road or Easton Road. Interested participants must arrive in a vehicle with windows rolled up. When directed, participants must open their trunk and a volunteer will place the food boxes in the vehicle. The distribution is not limited to Montgomery County residents. Details are available here.
Musical Mood Boost
Here is a song that will help you change the weather. Bennie and the Jets by Elton John. https://www.youtube.com/watch?v=V5zFpctrgjs
Be the Light,
Art Haywood
State Senator
4th District
Stay in Touch on Social Media
Please follow me on Facebook and Twitter to stay involved and receive live updates on issues and events. Be sure to check out my latest videos on YouTube, my latest photos on Instagram and subscribe to my Participation is Power Podcast!
Offices to Serve You